Eric Trevrow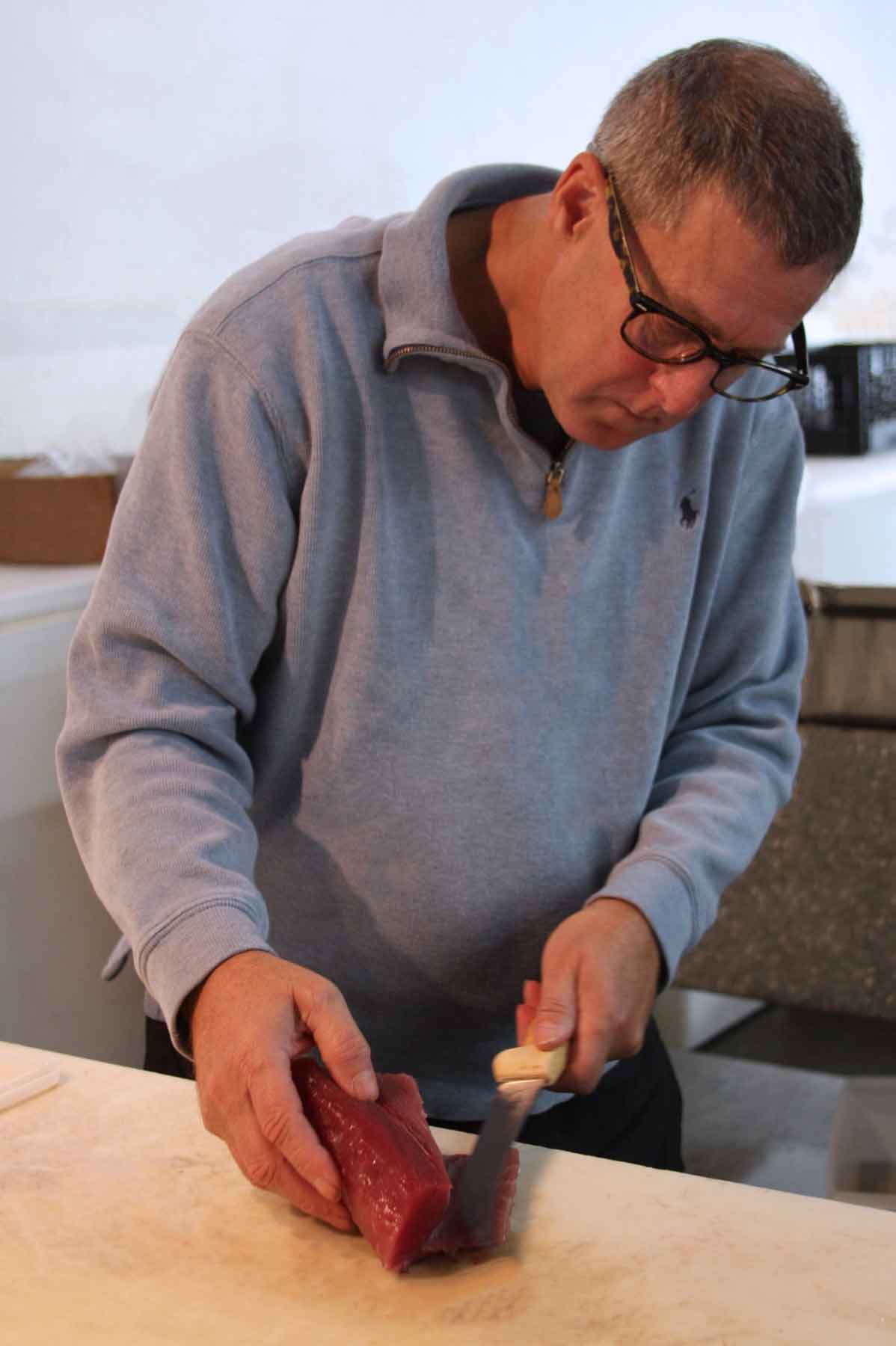 Eric Tevrow has been the president and CEO of Early Morning Seafood for more than 20 years. His passion began at an early age while growing up on the New England coast. Eric found a natural niche, building numerous relationships with local day boats and as a result, became an industry leader purveying day boat quality seafood. His original business included serving east coast seafood to the finest seafood restaurants in the metropolitan New York area, while operating a number of white tablecloth seafood restaurants at the same time. To meet the demands of an ever-growing customer base, Early Morning Seafood began supplying day boat halibut from in and around the coast of Nova Scotia, in which the company has built a national reputation of the highest standing, to major wholesalers and Fulton Fish Market. Processing, distributing, and operating efficiency has led Early Morning Seafood to be a leader in fresh fish distribution in the metropolitan area. Our philosophy is to enhance team cooperation while focusing on consistently delivering fresh fish year-round.
Marc Jehan
Born and raised in Paris, Marc started his culinary experience at Bistro de Paris, in the 7th district under Michel Oliver, and other restaurants, including Lassere and La Maree. After many experiences in various restaurants around Paris, Marc moved to New York City at 22 to work at Pigalle. He met Eric when he started working at Sinclair's in Millburn and worked there for 3 years. In February of 2007, he decided to open his own restaurant in the lower east side called Regate. After 3 years, he became chef at BoulevardFive72 in Kenilworth. He returned to Early Morning Seafood in November of 2016 and he now has 20 years of experience working in the seafood industry and this allows him to have a strong relationship with both chefs and sellers.
Mitchell Altholz
Mitchell Altholz is a graduate from the Culinary Institute of America and has gained culinary expertise in two continents, Europe and North America. He returned to his native country in 1995 after spending seven years in France, at Maxim's in Paris, Paul Bocuse in Lyon, and Michel Guerard in Eugenie les Bains. Mitch opened his own restaurant in Maplewood, New Jersey, called Jocelyne's and for the past 12 years, he was the executive chef at the Highlawn Pavilion and the Manor in West Orange, New Jersey. After 35 years as an executive chef, Mitch made the decision to join Early Morning Seafood. His strong culinary background will solidify the relationship between chefs and Early Morning Seafood, and as a result, enrich young chefs. He will be visiting your restaurant as a culinary consultant, and his experiences will add valuable insights to the many questions you many have. By deciding to join Early Morning Seafood, Chef Consultant Mitch will be able to act as a bridge between the company and it's customers, and subsequently combine his knowledge of fish and the kitchen in order to benefit your establishment.